APAC Investment Suite User Group 2021
Yardi is excited to be launching our first ever User Group for our Investment Suite clients in November 2021.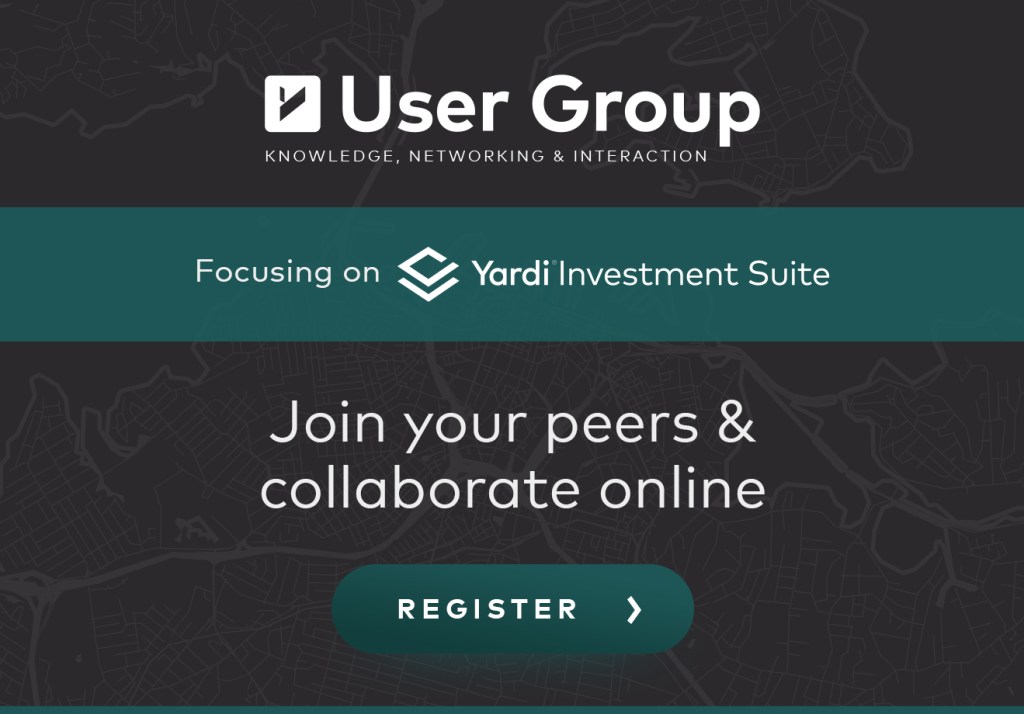 Here at Yardi, we organise User Groups to help build a platform for our clients to network with peers, hear about product updates and localisations, get support from Yardi experts, have your questions answered and hear about new developments ahead. We are excited to be launching our first User Group targeted specifically at users of our Investment Suite products from across the Asia Pacific region.
Learn how Yardi software can increase efficiencies and drive improvements, meet local experts, preview future technologies and learn from your industry peers through client case studies.
– Gain insight into new developments in the local solutions that Yardi provides
– Connect and network with other users
– Hear how others manage their best practice processes
– Drive and deliver best practices within your business
Who should attend
Clients involved in all aspects of real estate management with portfolios across Asia Pacific, who use Yardi's Investment Suite of products as part of their day to day activities is invited to join. We look forward to welcoming you!
Stay tuned and keep an eye on your inbox in the month ahead as we'll provide more information on how you can register.
Schedule
24th November 2021 – APAC Investment Suite Virtual User Group
10:00AM – 12:00PM (SGT/MYT/HKT)
1:00PM – 3:00PM (AEDT)
Scheduled date and time is tentative and subject to change. To find out more about our User Group sessions, please reach out to our APAC Marketing team here for your queries.